September 30th, 2012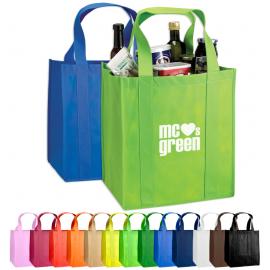 Thank you Huffington Post for giving Promotional Products the much needed attention they deserve! In a world where advertising campaigns are constantly evolving a traditional form of advertising remains in tact: Promotional Products. Some people may be under the impression that this type of advertising is out of date, the opposite is true. Promotional Products have endured the evolution of marketing and still come out on top.
Promotional Products allow for maximum business exposure while giving consumers a way to recognize your brand. Promotional Products are not necessarily 1 fits all, most businesses vary their selection of promotional items but some of the more common choices include:
-Promotional Pens, Promotional Bags, Promotional Corporate Gifts, Promotional T-Shirts.
When selecting your Promotional Products you really want to keep your target audience in mind. While Promotional Pens are somewhat universal, Promotional Corporate Gifts might not be the ideal selection for the local gym owner. Instead think more along the lines of Promotional T-shirts for your Promotional Product selection.
For those of you new to the Promotional Products industry, here are a few quick tips to leave you with:
-Trade shows are a great way to distribute your Promotional Products. Large groups of people with similar interests is a great place to maximize your Promotional Products campaign.
-Try not to overbrand your product. Simplicity is key, overbranding may take away from your credibility and business reputation.
For the latest in Promotional Products, browse our web site selection and choose from over 50,000 customizable promotional items.