Custom Promotional Apparel for Your Business
July 25th, 2012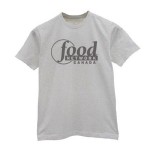 Have you ever wished you could advertise in a large format manner, but simply could not find 1,500-30,000 in your monthly budget? Superior Promos has the perfect solution for your business. Promotional Apparel customized with your brand or logo turns your customers and employees into walking advertisements (no cruelty involved) for a fraction of the cost while providing numerous other benefits including:
- Strengthening and reinforcing your brand
- Economical form of advertising
- Increased employee morale when worn as a workplace uniform.
- A more welcoming work atmosphere
Many fortune 500 companies utilize Promotional Apparel whether it is for casual friday or for an outside event. If your company is interested in following in their footsteps then allow us to be of assistance. Shop our wide selection of Promotional Apparel including: Custom T-Shirts, Promotional Polos, Promotional Caps, Visors and Bandanas, Performance Apparel, Fleece, Jackets and Outerwear, Dress Shirts, Kitchen Wear, Sandals and Belt Buckles!