Superior Promos Loves Pets!
June 13th, 2012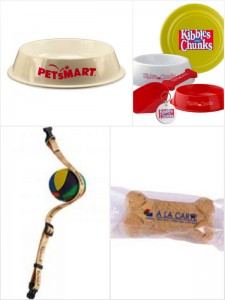 Superior Promos carries a wide variety of Promotional Products to cater to human needs as well as the needs of our furry friends! Lets face it, when a dog is a mans best friend and cats are the companions we cannot live without, of course we want to cater to them with the best products available. Superior Promos carries a quality selection of customizable Promotional Pet Products just begging to bought. Win over the hearts of your clients with our Pooch Pack Set, a must-have Cat Food Bowl or even a Nylon Pet Leash.
Calling all vets, pet stores, dog groomers, dog walkers and dog whisperers! These Promotional Products were made with you in mind; browse our selection of Promotional Pet Products now and advertise your service on a product any pet-owner would love.
For the latest in promotional products, browse our web site selection and choose from over 50,000 customizable promotional items.
PS-Like Us on Facebook and Follow Us on Twitter